Saturday, March 20th, 2010
---
5:14 pm
WOAH!

Totally forgot about this thing!

There is a lot to catch up on, but I do not want to type it all out.
More detailed post coming soon.
Saturday, May 9th, 2009
---
2:43 pm
I can feel it.
I am starting to get the metal bug again.
For the last three days it has just been Fantomas, Electric Wizard, Bungle and now I want to delve deeper.
Tuesday, April 14th, 2009
---
2:44 am
- .
girls...

current mood:
discontent
Saturday, March 28th, 2009
---
12:05 pm
I just got my tickets for Screeching Weasel. I am so excited I am about to burst. I can barely contain myself as I sit in here at my desk and right this blog.

I AM GOING TO SEE SCREECHING WEASEL OH MY MOTHER FUCKIN' GAWD!
Wednesday, March 25th, 2009
---
11:21 pm
I am fucking tired of being "cute" and "adorable".
Fuck that.
Saturday, February 21st, 2009
---
2:53 pm
- Coral


The corals went to bed...
Friday, February 20th, 2009
---
11:51 am
- Fire in the sky
I was visited by aliens last night. They came out of nowhere!






haha no but seriously I love open source imaging Software. If you use photoshop and are tired of the bull crap and huge file sizes check out Gimp.
Monday, February 9th, 2009
---
12:39 pm


This is my new favorite toy! I have not had it that long, maybe three days and I have already filled up my twp gig CF card. I rule.

Does anyone know if I can use the old Vivitar flash I used for my AE-1P on this Camera? The on camera flash is minimum at best.
Friday, February 6th, 2009
---
4:33 pm
It has arrived...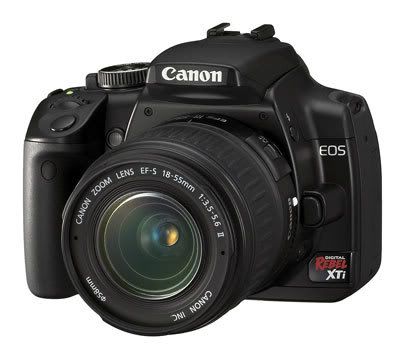 ...from this day forward my life will never be the same again.


Expect many picture post very soon.

current mood:
ecstatic
Sunday, February 1st, 2009
---
4:51 pm
There is this growing urge inside me to quit school and move back to Houston or Austin and just rock out, join a few bands, have a crazy time and take pictures until my trigger finger falls off.

On another note, I started my new job today and I think I am going to like it more than Mac Grill. The restaurant is set up a little better. There are two drink stations instead of just one, I am all about this.

current mood:
chipper
Sunday, January 25th, 2009
---
11:45 am
I want to be as good with the ladies as James Bond.
Ha do not laugh! Really!
I watched all the movies from the first Sean Connery's all the way to just about all the Roger Moore's in the last few months, and damn is that man smooth. I should have been taking notes!
Friday, January 23rd, 2009
---
10:38 pm
Totally got a new job waiting tables at On the Border.
Hahaha which is the restaurant right next to my old job lol.
Tuesday, January 20th, 2009
---
4:47 pm
I got fired today. I have never been fired before.
Life seriously needs to stop fucking with me.
Monday, December 22nd, 2008
---
3:13 pm
Dizzy Gillespie is a fucking genius! Seriously, if you have not listened to his music get dressed right now, go to your local music store and get something of his. Dizzy for President is a good place to start.

I will be coming home for holiday. I will be in town the 23rd through the 26th. I really want to see you guys! Seriously I needs me some Sloop John B, The Dean, HP and Strych 9 time. Seriously.
Sunday, May 4th, 2008
---
11:04 am
Hello all!

Long time it has been since the last update.
Life is going real well. I have been doing small freelance stuff for people I work with lately, and let me just say it is the most badass, rewarding work ever! Other than that I have finished my school for this semester so I have the rest of the month to chill before I start summer session one. Yay for learning Inorganic Chem in six weeks!! Mon-Thurs 8am - 12 noon!!

I took a few shots for my friend and I think they turned out well. What do you think?




Sorry that last one just looks SO much better in large format rather than medium.

I am getting a new tattoo on tuesday and I have a new hair cut. Pictures soon!
Monday, February 11th, 2008
---
10:14 am


This sums up the past three weekends.

I plan on picture posting more stuff...I miss doing that.
Thursday, February 7th, 2008
---
12:23 am
I have made a decision. I want to attend Texas State and major in Digital Imaging and Photography. I just read their complete course description and just thinking about it made me antsy.

Here is the thing though. I have never even been to San Marcos. Not once. How is it there? I need to schedule a road trip! Anyone mind a visitor for a day? Maybe show me around town?
Friday, February 1st, 2008
---
1:08 pm
My Eva cat is missing. It really has not set in yet and I do not know how to handle this.

current mood:
worried
Friday, January 25th, 2008
---
2:39 pm
I have given my life a lot of thought recently. I have been thinking about my future and about school. I think I have decided to change my major, and change my school.

Right now I am a Biology major and I like it, but sometimes I find myself kinda bored with it. The crazy facts and reason why things are they way they are are totally cool. I just do not know if I want to do it as a career. Most of the people I have talked to with marine biology degrees are not doing ANYTHING related to there field.

But I have had an obsession over the last year. Since my mom gave me her camera I have been hooked. So I think I am going to change my major to photography (or maybe photojournalism) and maybe attend the art institute in Houston. I do not know much about the institute. Anyone ever gone there or knew someone who did?

Feb 2nd is their open house so I am going to go check it out. Which means! I will be in town next weekend!!
Saturday, January 19th, 2008
---
1:28 pm
- Hello all.
It has been a little while. My computing machine has been on the fritz.

Life has REALLY kinda sucked this past two months: one of my good friends has not talked or hung out with me for almost a month, I fuck up just about every relationship I have with the opposite sex, BOREDOM IS AN UNDERSTATEMENT IN CORPUS CHRISTI, my apartment has fleas and so do my cats.

I am just sick of living here. I think I am going give up my science degree and move to Austin or maybe back home to Houston.

I am just sick of life.

ugh

On a more positive side I bought a bike and I love riding it everywhere I go. It is a Trek 7100. Iz pretty sweet. Pictures will be up soon.

ya so sorry for the happy post!!!